I have an invoice design. I just want to change the payment details on it. How?
Hi @karltonks
It depends on where the payment details have been saved, but typically this is one of 2 places:
Either on the individual invoice, which means you update it on an invoice-by-invoice basis

Or, by going to Sales >> Invoice Customisation and editing one of the boxes here. This is also where you would set the default text that populates the terms on invoices.
Hope that helps!
Hi. When I go to Invoice Customisation I just see an empty design. How do I see the current design to edit it?
Hi @karltonks
From the invoice customisation screen, you can set some of the invoice defaults and settings. This doesn't affect your invoice style as such, but does affect things like your default payment terms.
You should see something like this: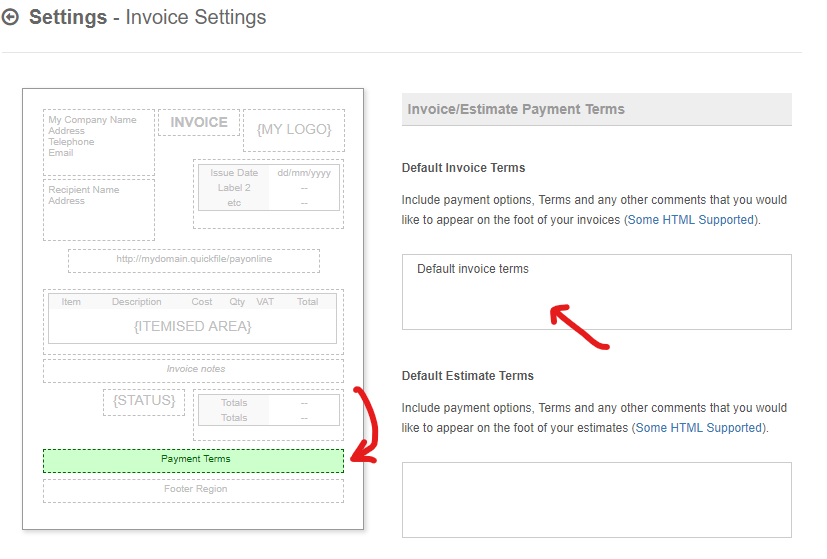 If you click on the "Payment Terms" area on the left, it will reveal the text box on the right.
If you're looking to edit the actual design, you would need to preview an invoice first, which will show you the "Invoice Customisation" option in the top left. But this refers to the actual look of the invoice.
Hope that helps!
This topic was automatically closed after 4 days. New replies are no longer allowed.