MLVerify.com is a cloud based Anti-Money Laundering (AML), Client Due Diligence (CDD) platform. This is a project we have been working on for the last year to help AML supervised businesses to streamline their client due diligence and monitor risk.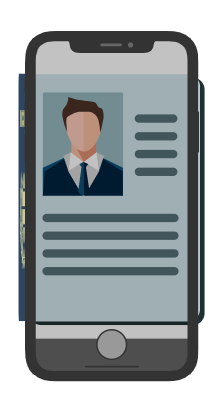 MLVerify.com allows you to simplify the following tasks:
Create custom requests for obtaining ID documents.
Provide your clients with a dedicated upload area for document delivery.
Run electronic identity checks against electoral register and credit reference data.
Integrates with Companies House for identifying company structure, beneficial ownership information and monitoring for changes.
Automatically cross-checks against PEP and Sanction datasets.
Schedule periodic risk reviews for all your clients.
Affinity Integration
MLVerify.com was designed from the onset to work alongside QuickFile Affinity. You will be able to quickly review CDD/KYC information for your clients within each managed profile screen, you can also create new MLVerify.com client profiles directly from Affinity.
Find out more about the Affinity integration here.
Pricing & Discounts
During the beta phase (until December 2018) MLVerify.com will be offered on a free subscription. Thereafter packages will start at £15 + vat per month (up to 250 clients). A 60 day free trial will be available on all new accounts and additional discounts (TBC) will be available for Affinity customers.