I have a problem with the Lloyds bank feed. It stopped working a few weeks ago and i managed to restart it but now i cannot.
I have followed the instructions to restart but the option to reconnect is simply not there!
When i go to Open Banking Feeds i am presented with this which tells me to go to the account, go to more options and click activate feed: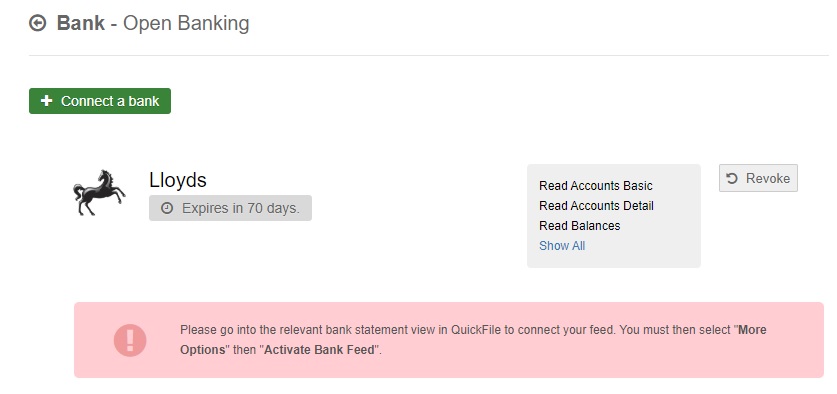 However when i got to the bank account and click more options there is no option to activate feed!
Can someone please help, i urgently need my feed back.