Hi
1.) Can I set the Outstanding purchases page to show Partial balances by default?
Without it there is a real issue of overpaying a supplier.
2.) Also is there a bug in the Export Batch Payment List, Aggregate, as this shows outstanding balance without credit notes - again we would then be overpaying a supplier ?


(The Detailed does include the credit note in the balance)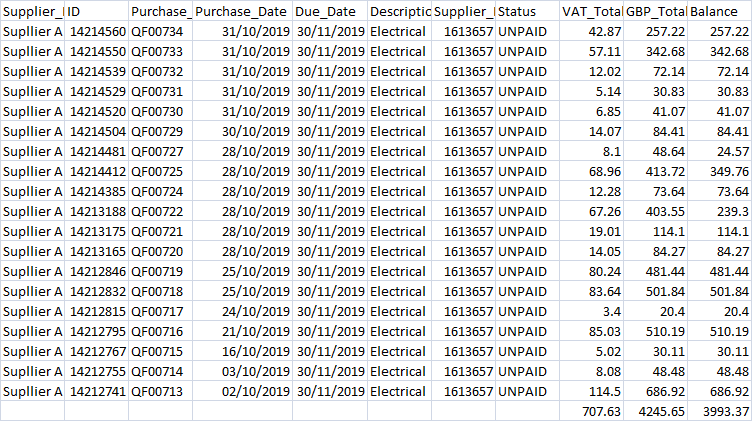 3.) Can the Detailed report be made more clearer to show if a credit note has been included or not, as currently it only shows an unexplained total in the balance column?
Cheers
Chris