Hi
The bank feed has stopped and the button has gone to re-link
Please can you help
Thanks
Hello
It is for this account number: * removed *
The bank feed has been working fine for well over a year. and now it has disconnected. I have tried to reconnect it twice. It says it is successful and then does not update
Thanks in advance
Lisa
Hi
Both of the bank accounts it has stopped feeding for. The savings and Current Account.
Would you mind going in and adjusting the settings so that i can update the feed
Thanks
Lisa
Hi @lisaefc,
I have removed your account number from your previous post.
I have also had a look at your account and can see that you have not selected the bank type. You need to make sure that the bank name is selected so that it can link to open banking: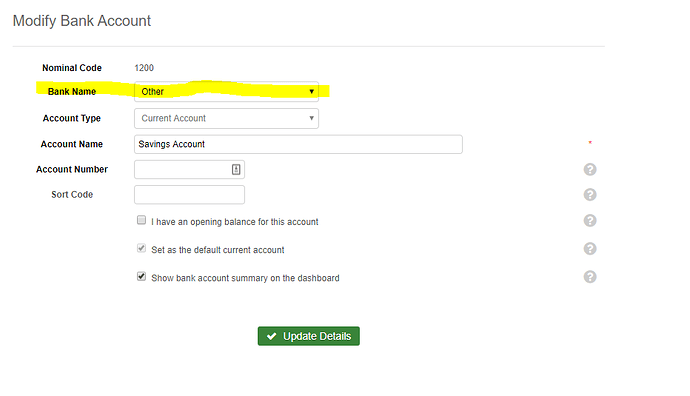 This topic was automatically closed after 31 hours. New replies are no longer allowed.