These last few weeks we've been busy working on a complete redesign of the Client Area. We're now ready to start rolling out this update. The new interface should feel much cleaner and more intuitive, it's also fully optimised for mobile and tablet devices.
Tabbed Dashboard
We've moved all the contact information into a dedicated page and replaced the separate invoice / estimate tables on the right with a tabbed view. Your clients can quickly get to the important stuff, like viewing invoices and settling any outstanding balance.

We've also modernised the horizontal menu, while still retaining support for custom links.
Responsive design
Whatever device your client uses to access the portal, the interface will remain fluid and easy to navigate.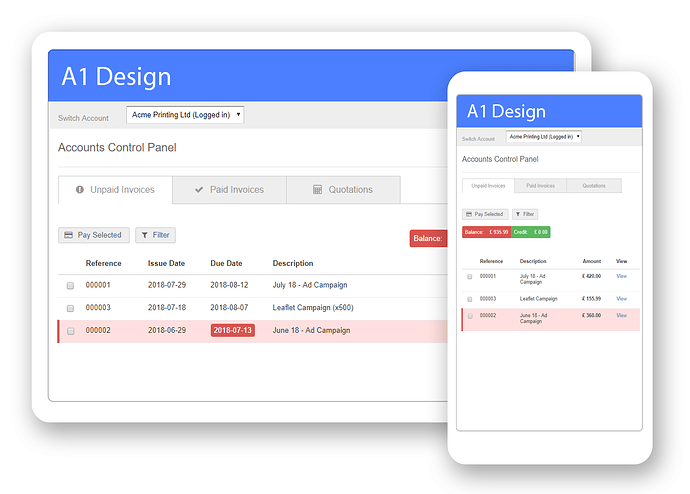 Enabling the updated Client Area design
Right now you will need to manually switch over to the new design. You can do this by going into your Client Area Customisation view in "Account Settings" > "Design Customisation".

We hope that the new client area is a step forward from the old design. We'd love to hear any feedback you may have, so please don't hesitate to get in touch.