We've just release an update that will now allow you to make generic adjustments to your projects in QuickFile. This addresses one of the limitations in the original project tool-set, in terms of only being able to set project tags against sales and purchase invoices.
You can now adjust up or down the invoiced or cash values in a project. You simply need to click on the green button "Add Items" and select the "Adjustment" option.

A dialogue box will appear where you can enter the date, amount and a reference.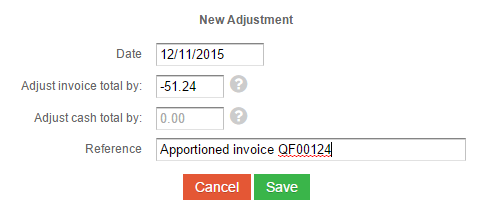 You can go back and view a schedule of any project adjustments from the Show tagged items menu.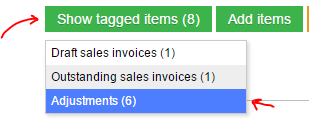 Adjustments are a great way to bring in other lines of income/expenditure not attached to an invoice. You can also use it to apportion an invoice where only part is attributable to your project.